Fremont Music
Fremont Music has been catering to the needs of music enthusiasts in Lander, Wyoming for over two decades. We take immense pride in the brand names we carry. With our selection of used instruments and other musical equipment, you are sure to find what you are looking for. Fremont Music is one of the oldest Wyoming music stores and our reputation is unparalleled by the competition.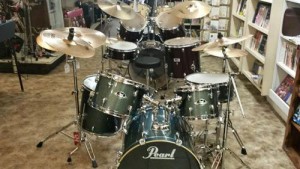 We strive to provide the best in customer service and the finest brands of musical instruments and accessories. We are an authorized Fender dealer offering the full family of Fender products, from electric guitars to guitar parts and accessories. Our Yamaha line of musical instruments and accessories includes keyboards, pianos, electric pianos, and drum sets. Guild guitars are another speciality product we keep in stock.
We also specialize in the service and repair of instruments from school band instruments to stringed instruments of all kinds. We are musicians and we consider it a privilege to help you make music. Our core philosophy is to offer the highest quality musical supplies and services at unbeatable prices. We guarantee this on each and every piece of equipment in our store. For more information about our musical instrument services, please contact us or give us a call at 307-332-3907.